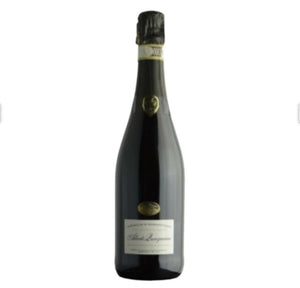 Vernaccia Di Serrapetrona Spumante DOCG Dry
Vernaccia di Serrapetrona is a unique red sparkling dry that undergoes three distinct and consecutive fermentations. The first happens at the harvest in October when the 50% of the grapes are pressed, while the other 50% are left to dry in the cellar to concentrate and intensify their flavors. After three months the dried grapes are pressed and the juice is blended with the fermented juice from the harvest and, at this point, it will start a second long fermentation, two months at least. At the end, this combined wine undergoes a third fermentation to produce a sparkling wine of amazing aromatic complexity.

Monica, Luca and Mauro Quacquarini make wine in Serrapetrona, a town of 900 inhabitants in the hills of the Marche region of Italy, where they grow 150 acres of a local red grape called Vernaccia Nera. The soil is mostly sandstone and limestone and they use organic farming methods. They make both still and sparkling wines using the traditional 'appassimento' method of air-drying the grapes.