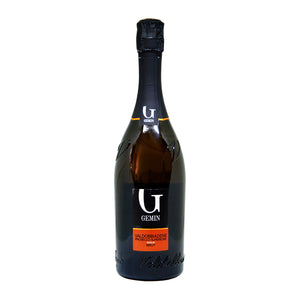 Gemin Prosecco DOCG Superiore Brut
Prosecco is the toasting wine of Venice – and now the world over!
Unlike most mass-produced Proseccos, this version is artisan-made by the fourth generation of the Gemin family in Valdobbiadine, the epicenter of authentic Prosecco.
This version is designated "Brut" because it is drier and more complex than the more usual "Extra-Dry" sparklers.
While excellent for sipping by itself, it is the ideal accompaniment for vegetable and seafood antipasti and pasta dishes.