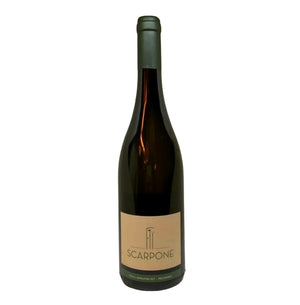 Scarpone Pecorino in amphora 2021
Pecorino grapes are grown in the Colli Aprutini appellation in the area of Teramo, in the Abruzzo region of Italy.  Colli Aprutini is one of the greenest areas in Italy. They sit on the foothills of the majestic Gran Sasso, overlooking the Adriatic Sea. This Pecorino has the unique characteristic of aging in traditional clay amphora for six months in a cellar near the cold climate of the Gran Sasso mountain. 
The wine has a straw yellow color with a floral elegant scent of tropical fruit, mountain herbs and liquorice. In the mouth it has a great fruity structure balanced by a fresh acidity and a long finish.
It pairs well with a wide range of seafood like crudi and oysters. Perfect with crab, lobster, scallops and many seafood pastas. It is also good with charcuterie and medium aged cheeses.