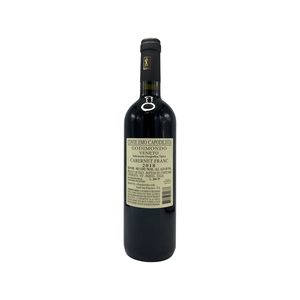 La Montecchia Godimondo Cabernet Franc IGP 2020
Montecchia have a particular clone of Carménère that has been in their vineyards for as long as anyone can remember and it is at the centre of efforts to revive traditional vines.
In the Veneto, Carménère was widely confused with Cabernet Franc until around 2004 - but now that Cabernet Franc has its' own DOC, there is no need for this oversight.
This is a clone well adapted to the area and we have been very excited by the early wines from this project, they have great depth and drive with no need for oak.