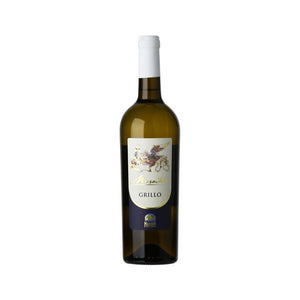 Cantine Mothia Grillo 2021
Coming from the tablelands of Lebanon, the Phoenicians were skilled seafarers and clever merchants. Since the fifth century before Christ they colonized many countries of the Mediterranean, including the small island of Mozia on the Sicilian Coast.
Cantine Mothia is inspired by the Phoenicians, by their adventurous spirit and entrepreneurial qualities, dedicating to them the name of their wines, the design of the labels, their logo and their name.
Cantine Mothia was founded in 1997 when the Bonomo family took over and completely renovated an ancient Baglio along the old salt road.
The careful selection of grapes cultivated on the vineyards that belong to the Bonomo family, and an advanced technological system for the production; These are the secrets for the quality of Cantine Mothia's wines. The more than 20 hectares of vineyards, extended all over the variegated territory of Marsala, are sown with Nero D'Avola, Grillo, Frappato and Zibibbo.
Their choices of avant-garde agronomic systems that respect the nature and the constant attention for every working cycle, refinement and ageing enclosed, enable Cantine Mothia to produce wines of high grade.