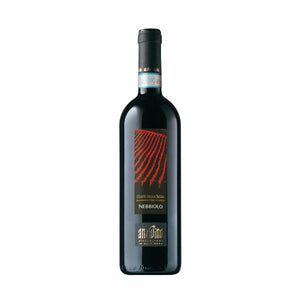 Anzivino Nebbiolo Coste Della Sesia 2018
In the 19th Century, the Nebbiolo grown in Gattinara was considered superior to Barolo and Barbaresco in terms of complexity and longevity. After many decades of neglect and suspicious blending practices, some dedicated producers have begun to reclaim the past glory of the zone. Among them is Emanuele Anzivino, who has turned an abandoned distillery in the town of Gattinara into a state-of-the-art winery. His agronomist-enologist, Beppe Zatti, is regarded as the top expert on the region's Nebbiolo (known locally as Spanna), Croatina and Vespolina grape varieties. Gambero Rosso has lauded Anzivino for "providing blood and making a creative contribution" to the renaissance of the region, awarding five of their first releases a Two Glass rating.
Anzivino Coste della Sesia Nebbiolo is made from 100% Nebbiolo grapes. It is ruby red wine with a rich and persuasive scent. Its taste is velvety and pleasantly bitter. Dry and harmonious yet complex and balanced. It is perfect with elaborate meat, game and beef fillet.