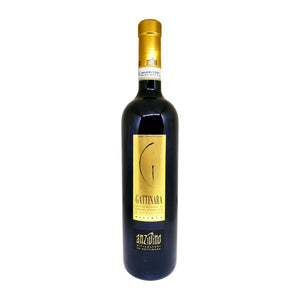 Anzivino Gattinara DOCG 2018
On an outcropping of hills in the Po Valley near the Milan airport, Gattinara was in the 19
th
C. reputed to make even greater Nebbiolo wine than Barolo.
In 1998, Emanuele Anzivino renovated a winery there, determined to restore the quality reputation of this long-neglected region.
This Gattinara is 100% Nebbiolo, aged for 4 years in traditional large Slavonian oak barrels. With an additional 3 years of bottle age, it is typically medium garnet in color, and has developed complex flavors and aromas of dried fruits, spices and violets. The finish is long and smooth, always inviting another sip.
Ideal with braised and roasted meats, and with mushroom risottos and pastas.
Great also with regional cheeses like Fontina, Taleggio and Parmigiano.